Barella's Loyalty: Liverpool's Transfer Pursuit Hits a Roadblock
Within the swirling maelstrom of transfer rumors and hushed conversations, a narrative of unyielding loyalty begins to unfold. The spotlight shines brightly upon the esteemed Italian maestro, Nicolo Barella, as he steadfastly declines the alluring call from Liverpool, despite the vocal admiration expressed by Jurgen Klopp. With this unexpected twist in the transfer saga, the footballing realm finds itself captivated by Barella's resolute stance.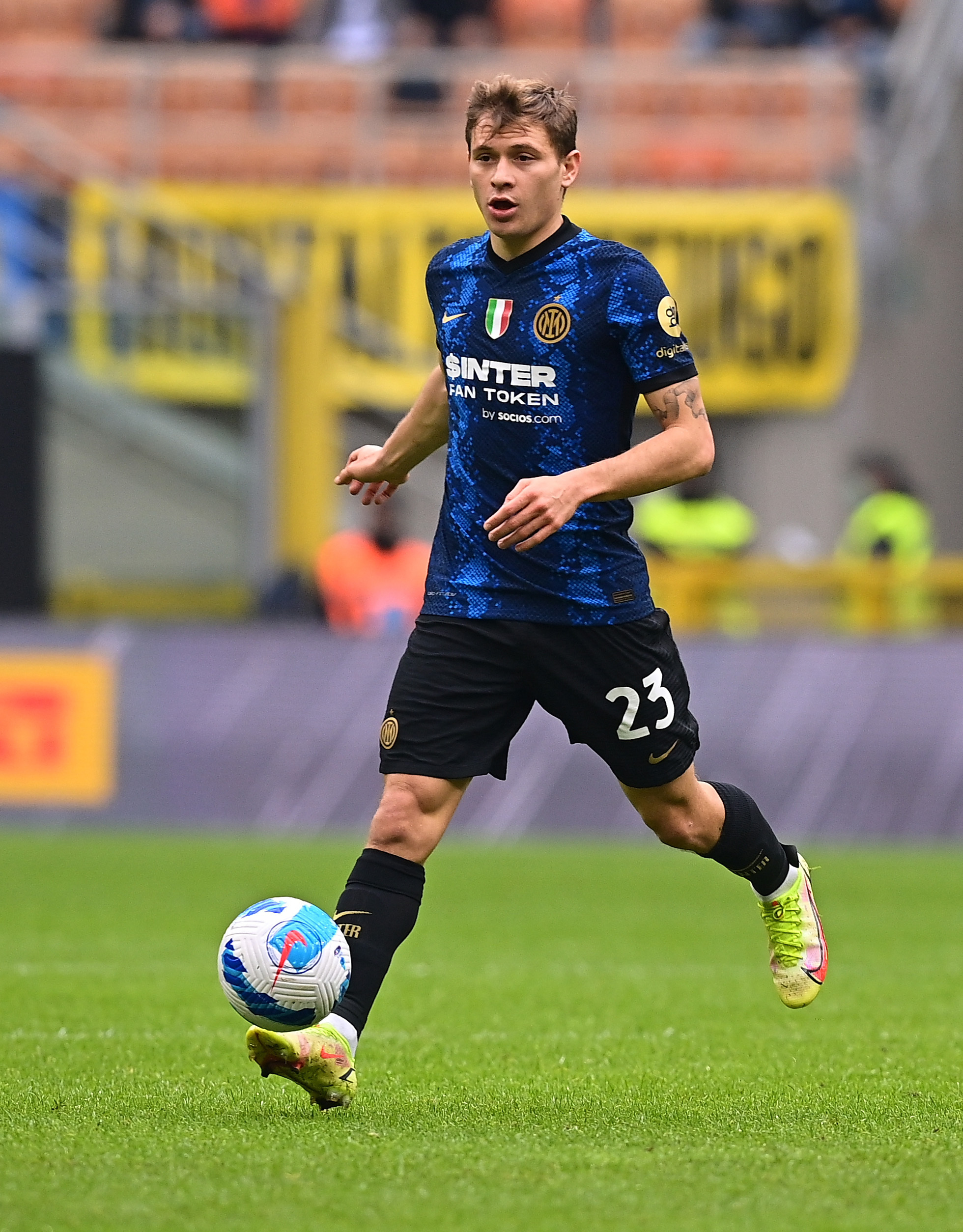 Resembling a mythical guardian of his fortress, Barella stands tall within the confines of Inter Milan, impervious to the enticement of a potential move to Merseyside. Even amidst his pivotal role in propelling Inter to the grandeur of the Champions League stage last season, the persistent rumors of a £77 million bid from Liverpool fail to sway the determined midfielder.
In a stunning revelation unveiled by the reputable Gazzetta dello Sport, it becomes clear that Barella remains unwavering in his commitment to the Nerazzurri. Unfazed by the relentless chatter, he stands firm, firmly resolved to forge his path within the revered confines of San Siro.
The anticipation surrounding Barella's potential union with Liverpool reaches a fevered pitch, only to be met with resounding silence. Like an immovable boulder in the face of a tempest, he pays no heed to the clamor, pressing onward with an unwavering focus on his present club.
Liverpool, now confronted with an unforeseen hurdle, stands at a crossroads. Will they persist in their pursuit, employing every persuasive weapon at their disposal to breach Barella's unwavering loyalty? Or will they gracefully concede and redirect their aspirations toward alternative midfield maestros?
The answer remains cloaked in uncertainty as the footballing world collectively holds its breath. Barella's resolute decision challenges Liverpool's resolve, compelling them to reassess their transfer strategy. A quandary presents itself to the Reds, as they must either summon the unwavering determination to overcome Barella's steadfast loyalty or embark on a quest to unearth midfield brilliance from alternative sources.
In this captivating chapter of the transfer saga, the heroics of Nicolo Barella take center stage. His unwavering devotion to Inter Milan resonates throughout the footballing corridors, leaving Liverpool in a state of contemplation. The stage is set, the stakes are elevated, and the footballing world eagerly awaits the next twist in this enthralling tale of loyalty and ambition.