James Milner urges Liverpool to embrace Premier League title challenge
Liverpool ace James Milner feels the team should embrace the Premier League title challenge on their hands. The Reds dropped points for the second league game on the bounce on Monday night and this has put them within striking distance for Manchester City, who are now trailing by just three points.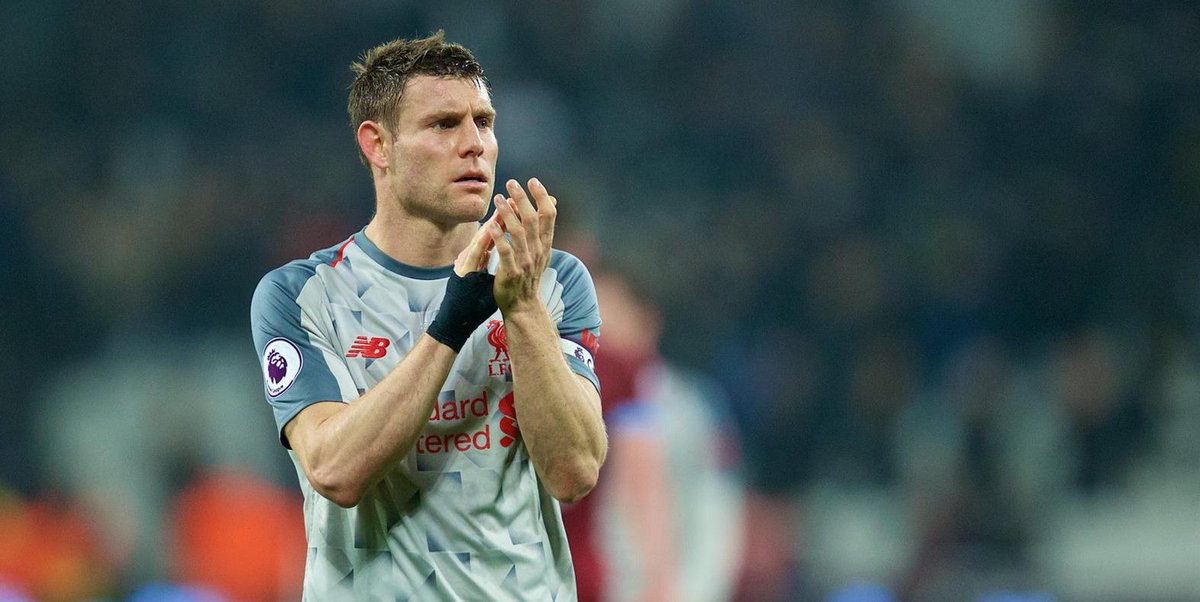 Speaking after the game, Milner highlighted that he is pleased with the outcome of the match and he does not consider the stalemate as a potential setback to their title prospects. He added that the lead may exchange between sides in the forthcoming months, although he remains confident that the Reds can pull off their maiden Premier League title.
He told the club's official website:"It's like that in football
. You have ups and downs in your career and you have ups and down within a season. It's about not getting too down. There is such a long way to go, it wouldn't surprise me if the lead changes hands all the way to the end. But we have to be confident we can get the job done. It's in our hands and there is a long, long way to go. I think we should enjoy being in this position, these are
the positions you want
to play in."
Liverpool have suffered just one defeat compared to the Citizens' four this term but it has been the stalemates which have cost them valuable points to break free from the reigning champions. The Merseyside outfit have the opportunity to return to winning ways when they face Bournemouth at Anfield next weekend but before that, they could find themselves trailing the Citizens, should Pep Guardiola's side get the better on Everton in a preponed fixture on Wednesday night. The Mancunian giants have been pitted against the Toffees in midweek to compensate for their League Cup final against Chelsea later in the month.